Info Food Labels
Info Food Labels is a very effective manual HACCP coding system for food safety, developed and tested by chefs.
A unique 2 label system: 'ThePictogramlabel4all' & 'Week Day safety Label' (First in-First out) for CCP'S like THT / TGT [EU] – Use by / Sell by [UK] information. Online-Labelling (soon available) is our new and future proof (web-based) coding system for printing buffet & production labels on A4 sheets with an office printer and single print with a label printer. 
Products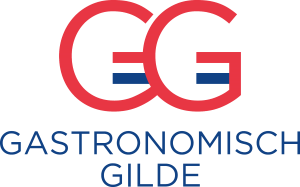 Education | Support | Sponsor:
NL: SVO, ROC, International Hospitality & Management Universities.

 

BE: Hotelschool Stella Maris, VTI Hotelschool, Ter Duinen Hotelschool,
Hotel & Toerisme school Spermalie VZW, Hotelschool Hasselt, Ter Groene Poorten,
LU: LTH Alexis Heck te Diekirch.
CH: Hotelschool Geneva.
National Dutch Team | Sterklas-Team
Reference:
Hotels & Groups:
Van Der Valk Hotels, Hilton, NH-Hotels, Radisson, Mövenpick, Papendal, Steigenberger Group, Olissippo Palace Pt, Vila Vita Parc Pt, Eden Roma It, Humphrey's, De Colonie, Popocatepetl and several other hotels & restaurants.
Restaurants, Dinner-cafés, Lunchrooms, Catering, etc.
Institutional- and Hospital kitchens, Day Care Centres etc.
Butcher-, Bakery&Pastery-, Fish-, Ice-, Poultery- retailers.
Universities, Research & Laboratory.
Retail: De Groot Grootverbruik, Weidelco, Delmo,
QUESTION – OFFER – WORKSHOP ?
Info Food Labels & Online-Labelling | Develoyped By Chefs For Chefs
INFO FOOD LABELS
Att.: Paul Duijnstee

Street: Pijperring 87

Code: 2625EH

Town: Delft | Country: 

The Netherlands
Rabobank: 1360.08.526
BIC: RABONL2U
IBAN:

NL96 RABO 013 6008 526

BTW/VAT:

NL008475222B01

Chamber of commerce:

17059693