Info Food Labels
Info Food Labels is een zeer effectief manual HACCP codeersysteem (houdbaarheidsstickers) ontwikkeld en getest door chefkoks voor voedsel– registratie en opslag en is het enige 2 label codeersysteem bestaande uit: De Pictogramlabel4all & De Week Day (first in first out) Label voor alle CCP'S zoals THT / TGT (gebruik tot of verkoop tot) informatie. Verreweg het beste codeersysteem door een speciale en oplosbare lijm waardoor er geen papier en lijmresten achterblijven na wasprocedure met een naspoeling van 80° Celsius. Ons papier is condensbestendig zodat er ook na een diepvriesperiode nog op geschreven kan worden, denk aan borgingdatum. Nieuw en future proof (altijd volgens de laatste HACCP wet en regelgeving) is ons web-based codeersysteem "Online-Labelling.com" voor het online afdrukken van buffet & productie labels op A4 vellen met een standaard kantoorprinter en single print met een labelprinter. 
Producten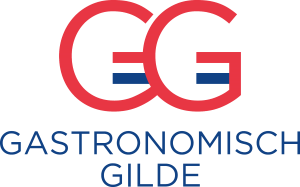 Educatie & Opleiding:
NL: SVO, ROC, Hotelschool The Hague en International Hospitality & Management Universiteiten.

 

BE: Hotelschool Stella Maris, VTI Hotelschool, Ter Duinen Hotelschool, Hotel & Toerisme school Spermalie VZW, Hotelschool Hasselt, Ter Groene Poorten etc.
LU: LTH Alexis Heck te Diekirch.
CH: Hotelschool Geneva.
National Dutch Team | Sterklas-Team
Referenties:
Hotels & Groups:
Van Der Valk Hotels, Hilton, NH-Hotels, Radisson, Mövenpick, Papendal, Steigenberger Group, Olissippo Palace Pt, Vila Vita Parc Pt, Eden Roma It, Humphrey's, De Colonie, Popocatepetl en diverse andere hotels & restaurants.
Restaurants, Dinner-cafés, Lunchrooms, Catering, etc.
Grootkeukens, Kinderdag verblijven etc.
Slager, Vis, Bakker&Banket en Poelier bedrijven en IJs bereiders.
Universiteiten, Onderzoek & Laboratoria.
Retail: De Groot Grootverbruik, Weidelco, Delmo,
VRAGEN – OFFERTE – WORKSHOP ?
Info Food Labels & Online-Labelling | Ontwikkeld door Chefs voor Chefs
INFO FOOD LABELS
Tav: Paul Duijnstee

Straat: Pijperring 87

Postcode: 2625EH

Plaats: Delft | Land: Nederland
Rabobank: 1360.08.526
BIC: RABONL2U
IBAN:

NL96 RABO 013 6008 526

BTW/VAT:

NL008475222B01

Kamer van Koophandel:

17059693